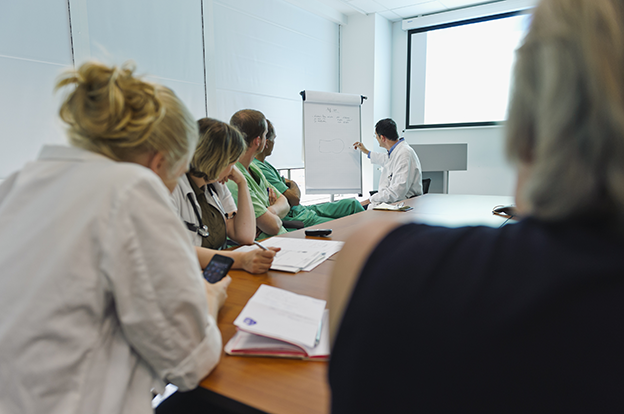 The duration of the CardioPath programme is three years. During the Course, the PhD student will be assigned to a supervisor from the Home Institution. As part of his/her individual study plan, the PhD student is expected to spend one or more periods of his/her research activity in one or more international Institutions, chosen with preference among the agreed Institutions. The period should be of 12 months.
The scientific activity during the permanence in the Host Institution will be assessed by a certification provided by the co-supervisor(s) of the hosting Institution, specifying the results achieved in terms of acquired competence. The supervisors and co-supervisors will periodically monitor the research activities and the training of student that is developed both at the Home and Host Institution.
At the end of each Academic year, PhD student ought to present a written report on his/her scientific and training activities. On the basis of the evaluation of these activities, the Academic Council has the right to exclude the student from continuing the PhD program with a written motivation. Possible extensions may be requested according to the current regulations of the Institution that will assume the administrative responsibility for the student and with the consent of the supervisor and at least one co-supervisor.
The official language of CardioPath programme is English.
Award of the Degree
Following the successful completion of the examination, a PhD (doctoral) degree will be awarded. The certificate confirming the award will bear the names of all Academic Consortium members.